SD Speaker Series: Heather McGhee, in conversation with SD's Director of Diversity, Equity and Inclusion, Kali Baird
YOU are INVITED

Join us for an evening with noted author, MSNBC and NBC commentator, executive, and thought leader, Heather McGhee, in conversation with SD's Director of Diversity, Equity and Inclusion, Kali Baird.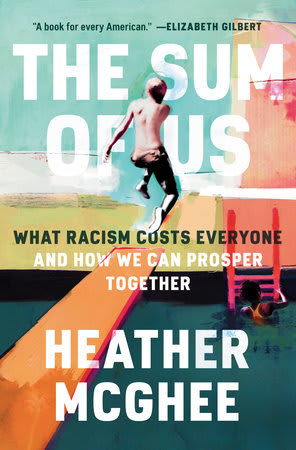 Recognized as one of the most brilliant and influential thinkers exploring inequality today, McGhee's viral TED talk, "Racism Has a Cost for Everyone" and her new book, The Sum of Us, reveal the devastating true cost of racism - not just for people of color - but for everyone.
As Former President of the progressive think tank Demos, Heather's work is centered on designing and promoting solutions to inequality in America. A leading voice in the media, McGhee regularly appears on NBC's Meet the Press and MSNBC's Morning Joe, Deadline White House, and All In. Her writing and research has been featured in numerous outlets, including The Washington Post, The New York Times, and The Wall Street Journal, among others.
McGhee holds a B.A. in American Studies from Yale University and a J.D. from the University of California, Berkeley.
SAVE THE DATE
Wednesday, March 17
6:00-7:00 pm PT
A selection of recent media from, and about, Heather McGhee:
The Way Out of America's Zero-Sum Thinking on Race and Wealth, The New York Times
What 'Drained-Pool' Politics Cost America, The Ezra Klein Show
Heather McGhee's new book The Sum of Us: What Racism Costs Everyone and How We Can Prosper Together is available at a specially discounted rate for this event. To reserve your copy, please visit the registration page.
We hope you can be with us for this special evening. There is no charge to attend, however registration is required. Due to anticipated demand and limited capacity, please register early to secure your spot. If you have any questions, please contact advancement@sandomenico.org.